Dominican Republic Diving Hot Spots
Diving in the Dominican Republic has a lot to offer to divers of all ages and levels. Regardless of if you are a beginner doing the PADI Discover Scuba Diving Program or a PADI Master Diver, you are sure to find a dive site that will awaken the explorer in you.
Most well known for its shallow vibrant reefs that are teeming with brightly colored tropical fish, the dive sites in the Dominican Republic will delight you. And, thanks to a seafaring history that includes it's fair share of pirate invasions and unfortunate wrecks, we also have fabulous shipwrecks.
Here is the list of our staff's Top 5 Not To Be Missed Dive Sites in the Dominican Republic:
1. Big Ray Point
Located close to the famous "Natural Pool" also known as "Palmillas" of Bayahibe, this site is truly a delight! At only 12 meters deep, it is a shallow dive normally done as a drift dive due to the current that is often present. Not having to swim back to the boat, makes it all the more fun as a longer section of the reef can be explored.
Named for the large southern stingrays who call it home, sea life abounds and green sea turtles often play alongside the divers in search of their next snack. This reef is in great condition as it is fairly removed from all other sites and can be done either as a full day charter to Saona Island or Half Day Private Dive Charter with us.
2. St George Wreck
At its 30 meter depth, the St George Wreck is a brag-worthy deep dive. Adrenaline rushes through you as you follow the line down further and further and suddenly it appears out of the blue. Surrounded by the vast ocean floor the 240-foot the former freighter is home to a multitude of marine organisms, sponges, coral, groupers, king mackerels and large barracuda.
Originally known as M.V. Norbrae, the St. George was built in 1962 in the shipyard Ardrossan in Strathclyde, Scotland. It used to carry wheat and barley between Norway and the Americas, but was abandoned at the port of Santo Domingo after 20 years of service. It was re-christened The St. George after surviving the fury of Hurricane George in 1998.
On June 12, 1999, the St. George was sunk at sea in the area of La Romana-Bayahibe, with the purpose of creating an artificial reef and interesting dive site.
If you are a PADI Advanced open water diver or PADI Wreck diver you will love this site! It can be visited on our 2 or 3 tank Private Dive Charters.
3. The Wall at Catalina Island
Catalina Island forms part of the National Park of the East. It is one of the most popular dive destinations of the Dominican Republic. At 33 meters deep, The Wall is the biggest attraction here.
Enter the water at around 6 meters where fan and elk horn corals greet you then swim towards the ledge of the wall where the ocean floor drops a whopping 33 meters. Revel in the thrill of "flying" over the wall and into the pure blueness of the sea. The large variety of sponges and tubes found here lend The Wall it's enchanted look. Glancing upwards from the bottom, the play of light along the wall is spectacular.
This dive can be done either as a deep dive for Advanced Open Water Divers, or as a shallower dive for Certified Open Water Divers or PADI Discover Scuba Divers.
Visit The Wall on our VIP Private Dive Charter to Catalina Island.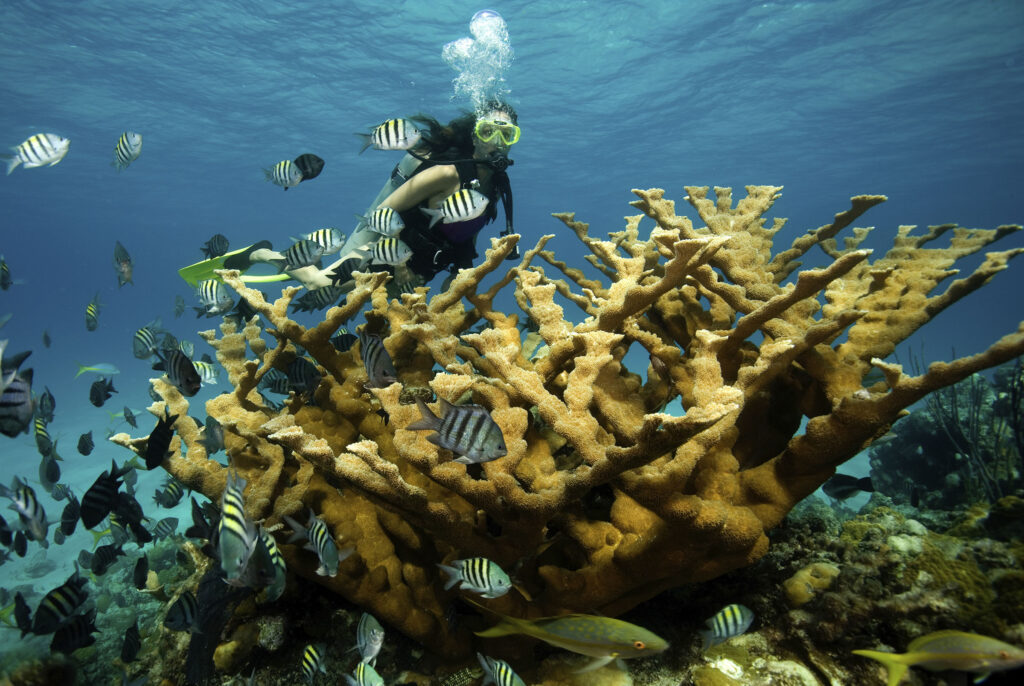 4. Peñon Deep
At 18 meters, this reef is sure to enchant all advanced open water divers as it is filled with schools of colorful tropical fish and the visibility here is normally spectacular making you feel like you are diving in an aquarium. As a deeper site than is visited less often, thus the corals are in great shape.
Catch a glimpse of a shy reef shark in the distance or join our team and hunt for lionfish as you discover this amazingly beautiful dive site on our 2 tank half day private dive charter or our VIP Saona Island full day dive charter.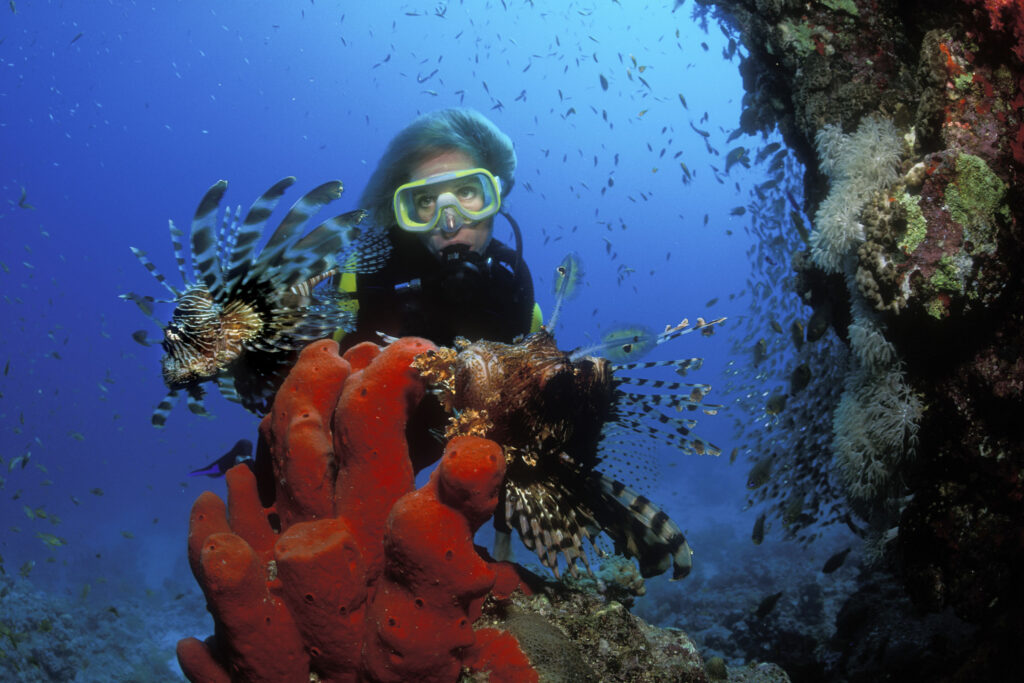 5. Guaraguao Underwater Museum
Dive in and drop down around 12 meters to discover this incredible underwater archeological museum where nothing remains of the old Spanish galleon ships that cruised there except the once magnificent, coral encrusted, cannons. Imagine the damage these must have inflicted back in the day as you see for yourself just how heavy an iron cannonball is.
Swim amongst beautiful sea fans and corals as you make your way to a clearing where ancient muskets lay dormant on racks long ago abandoned and let your imagination wander to pirate days gone past. Glide above the stingrays and the garden eels as you discover the enchantment of one of our favorite dive sites.
This shallow site has something for all diver skill levels and can be visited on our 2 or 3 tank Private Dive Charters.
As you can see, with warm water, generally good visibility and a variety of beautiful dive sites, the Dominican Republic is a year-round destination for divers of every level.
So what are you waiting for???? Get wet!!! Whether you choose to snorkel, complete your PADI Open Water Diver course, or take your PADI Advanced Open Water certification and explore the deeper wrecks and walls; the exciting, vibrant underwater world that surrounds this beautifully lush tropical paradise awaits.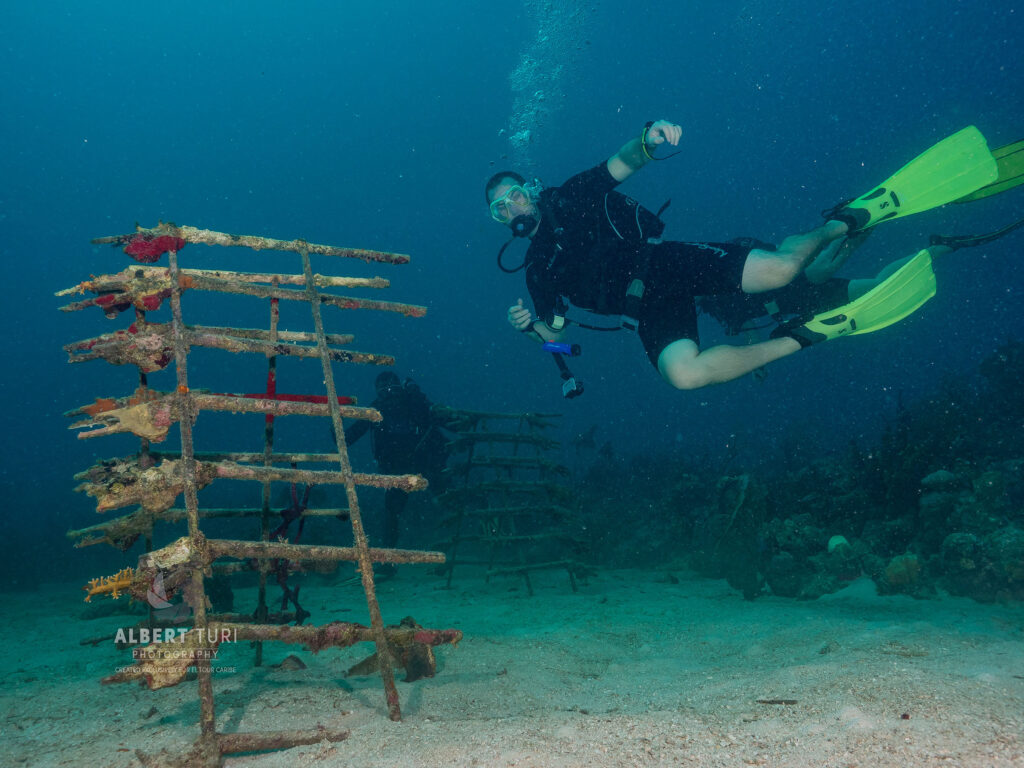 What's your reaction?
0
Cool
0
Bad
0
Lol
0
Sad